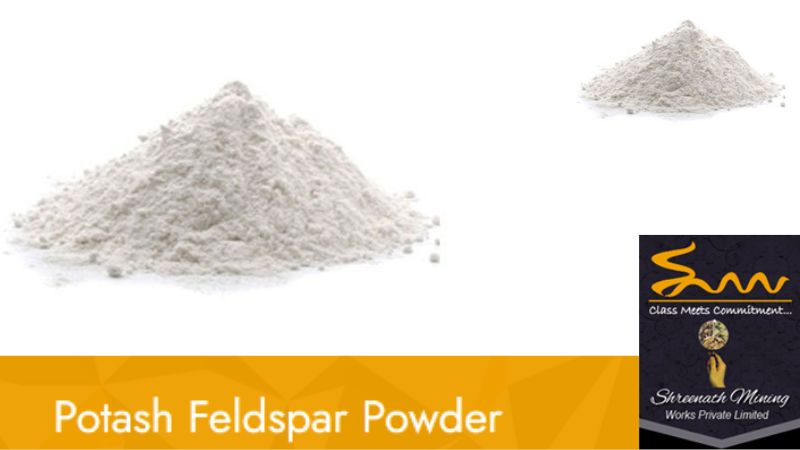 Potash Feldspar Powder can be rightly used for different applications in the construction and building sector. They help boost the production of the glass and concrete industry.
Feldspar is a popular group of rock-forming minerals. Essentially, the minerals are aluminosilicates (Al Si 3 O 8) of potassium, calcium, sodium, and barium. More than 60% of the earth's core is a construction of feldspar.
Highly demanded in the construction industry
Potassium feldspar is widely used in the formation of concrete, aggregates, glass, and ceramic. It is one of the most important stuff used in the construction and building sector. It boosts the high demand for potassium feldspar in the building and construction sector. Ceramics and Glass are widely used in different applications of the building and construction sector such as walls, tiling, window panes, flooring, and additional usage.
It is motivating the demand for the potassium feldspar market in the building and construction trade. The rise in the projects and growth of the residential construction area is boosting the demand for products such as glass window panes, ceramic tiles, sanitary ware, glass doors, and more residential construction sector usage.
Potassium feldspar is widely used as raw stuff in the making of glass. It is a fluxing agent which assists in cutting down the glass viscosity. Glass is broadly used in buildings and vehicles window, therefore, boosting the production of glass, and developments in the glass industry are hoped to grow in the usage of the potassium feldspar.
Where to buy the best quality powder?
There are several reasons you can select a potash feldspar supplier from India. The esteemed buyers can select from a broad assortment of Potash Feldspar. Potash Feldspar is exactly composed to bring a high-quality product. The products are through rigorous quality checks to make sure that the buyers can find the best results possible. Due to its great purity and quality, the Potash Feldspar is in high demand.
Potash Feldspar is offered in diverse kinds of forms, which include Potash Feldspar Powder and Potash Feldspar Lumps. Potassium Feldspar Powder is in high demand in a choice of sectors due to its competence in definite applications. They give all grades and forms which comprise grain, powder, and lumps size.
The physical properties particularly the melting point of Potash feldspar turn it a clear choice in both body and glaze training. It is utilized as a fluxing agent to figure out a glassy phase at low temperatures. It is the right source of Alkali and Alumina in glazes preparation.
Potash Feldspar Powder Suppliers in India put the products through exact quality checks to make sure that our buyers get the best results possible. It is extremely easy to place your order online as you can look ahead with something special and unique. A good quality powder is just perfect for getting the perfect results. You can look ahead with something easy and trouble-free without any difficulty. Contact the suppliers for more information.