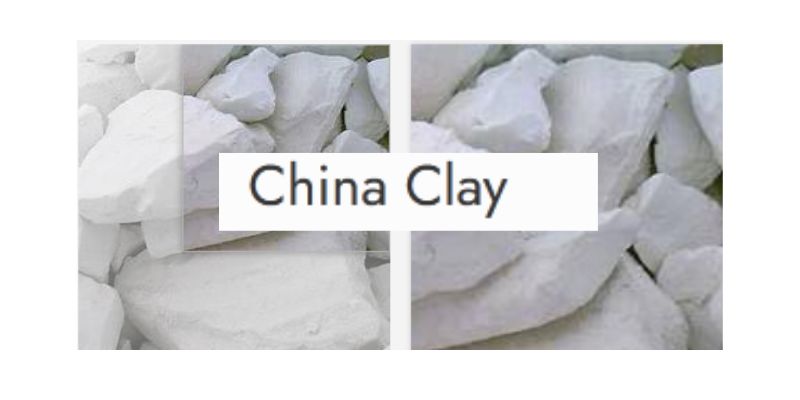 China clay is produced at a rapid rate keeping its high quality. It is used in both large industries and domestic settings. One can get it at the fairest prices possible from the white china clay suppliers.
What is China Clay?
Natural kaolin or china clay is a white, supple powder that is mostly composed of the mineral kaolinite. A variety of other minerals, including muscovite, feldspar, quartz, and crystalline forms, are frequently found in clay in its natural state.
To prepare the clay for commercial usage, it is sometimes required to chemically bleach the clay to eliminate the iron pigment.
China Clay's characteristics
• The clay is white which makes it called white china clay.
• The mechanical strength of the clay is high.
• It has anti-cracking properties.
• The clay is dimensionally stable with high extrusion properties.
• It has a low modulus of rupture.
Uses of China Clay
There is an end number of uses of china clay. Making china clay is an important raw material.


•
As a filler component
Inks, varnishes, and paints all frequently use china clay as a filler. Because they have a favourable effect on finished goods, the shape and charge distribution of the particles is also necessary for addition to their excellent chemical resistance. They improve the processing qualities of coatings or paints by influencing rheological characteristics, deposition, and ductility.
Any manufacturing process that intends to improve volume or strength must include filler. Fortunately, kaolin is an excellent choice for this position since it may enhance final products' volume while also improving their hardness, tear resistance, abrasion resistance, and even breaking stress.
Kaolin is frequently used as a filler material for this particular purpose in the manufacturing of ceramics and home goods.
• In pharmaceutical fields
For countless years, china clay has been extensively employed in traditional medicine. It serves as an active component in both long-term and short-term treatments.
The mineral can be applied topically as a dermatitis powerful antioxidant internally as an antibiotic or antifungal. It is frequently employed in pharmaceutical applications as an emulsifier or filler.
•
In cosmetic industry
The cosmetics sector also uses china clay. From facial clay masks to whitening toothpaste, the market offers a wide range of goods made with kaolin.
Kaolin-containing clay face masks are said to offer several advantages, including the ability to prevent acne, treat dry skin, and absorb surplus oil. It is regarded as the mildest and gentlest clay utilized in skin treatment.
•
Other uses
Employed in the production of tiles, as raw material in the rubber industry, for the making of dinnerware and pottery.
Firms are continuously seeking sources of lower-cost raw materials. China clay is particularly advantageous for any industrial use because of its low pricing. As an active or inactive substance, it aids in boosting manufacturing volume. For instance, adding kaolin as a filler ingredient to the manufacturing of paints and insecticides allows firms to make more goods in less time and with the use of more effective raw materials.
With correct application, china clay may be employed as a filler in practically all strategic industries, including the health, food, and cosmetics industries.